The first time, I saw the tiny cars racing in the offroad, at the "Ringo-jam Offroad Meet" in Nagano 1999.

I thought such small cars could not run in offroad.
But soon, it realized I was wrong, It's exciting offroad racer.
M03 shows high-performance in offroad, if you are setting rightly.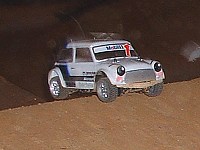 It's very easy to drive,
and possible to play more than 20 minutes at RC1400SP.
no need any special parts for conversion.
(except tyres)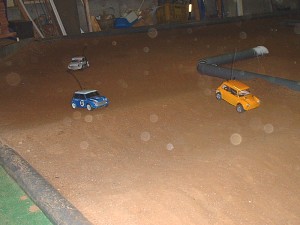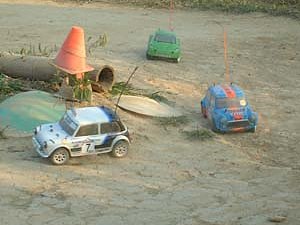 ---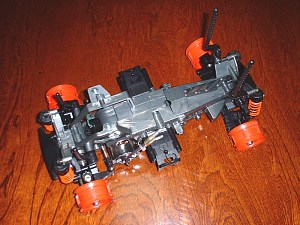 option parts are
#53348 M03 BALL BEARING SET (indispensability)
#50746 CVA SUPER MINI SHOCK UNIT SET(indispensability)
#53345 (TL01,M03)TOE-IN REAR UPRIGHT (recommend)
#53163 On-Road Tuned Spring (recommend)
If you want more power, many optional motors can be added for soup-up,
but I think it may be unnecessary.
RS-540SH motor with 20T pinion gear (kit standard) is powerful enough for Mini Rally.
I recommend a standard differential-gear for Mini Rally.
Ball-diff seems high performance, but it needs maintenance every several packs at offroad-use.
---
Tyres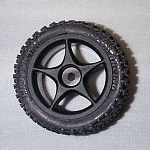 HPI RALLY SOFT tyre shows the mightiest-grip at all terrain.
It easy to conversion for Mini.
But, it may be easy wear at racing speed.

---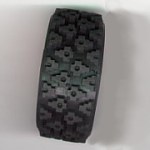 SP.423 Rally block tyre shows average grip,
but life is very long and it's cheap.
---

As for the way of making them, please refer to the following.


TYRES CONVERSION TIPS
---